Special Feature " Health & Exercise Forum" with Geisinger Commonwealth School of Medicine-- the third Monday of every month!

Guest Columnist: Kathryn Schmidt, MD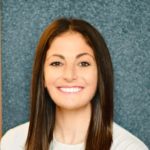 Personal Bio: Kathryn received her medical degree from Geisinger Commonwealth School of Medicine in 2019 and is now an Internal Medicine resident at University of Utah Health in Salt Lake City. She loves her program and her new city, both of which allow her to optimize her wellness, with easy access to skiing, hiking, and other outdoor activities. Prior to medical school, she attended the University of Wisconsin-Madison for her undergraduate studies and Northwestern University where she completed a post-baccalaureate pre-medical and health program. Throughout school, she worked as a research assistant, first with stem cell transplant recipients and women affected by gynecological cancers, and then with solid organ transplant patients. During medical school, she served as a volunteer at the Care and Concern Clinic, as well as at an organization called Pathstone, acting as a mentor to men and women who were transitioning back into the community after having spent time in prison. During her last year of medical school, she received a global health scholarship that allowed her to teach English in Thailand, with an emphasis on preventative health care topics. She has joined the global heath track within her residency program and hopes to continue to stay engaged in global healthcare throughout her career. When not working, she likes to kick-box, ski, hike, write, and be in the company of good friends or family, whether that be taking a weekend camping trip to a new place or just having a board game night. Something that makes her really happy is traveling… she has been to all 7 continents and is always ready for the next adventure!

My name is Kathryn, and I am a resident physician in Salt Lake City, far away from family, who reside in various locations on the East Coast. It's always tough to be so far from family, but especially now. I know everyone is experiencing their own version of disappointment or grieving for a lost sense of normalcy, but my hope is that the more effectively we deal with this now, the sooner we can get back out there - where everything should be waiting for us, just as we left it. I'm finding it harder and harder to complain, given that I have patients who can't see their families due to strict, but necessary rules, yet still happily greet me each morning when I wake them up before it's light outside. In the meantime, I am grateful for and energized by all the people around me doing good. I am in awe of everyone in SLC (from my residency program director, the hospital administrators who have come to personally check in, the people working tirelessly to find creative solutions to obtain additional masks and ventilators, and all of the hospital staff who help in both medical and non-medical ways to the restaurant/grocery store workers and other essential community workers etc etc ETC), and on a larger scale - Utah, the US, and the entire world - who are coming together to figure this mess out.
Most of us are going through a roller coaster of emotional states as this storm –called COVID-19 – continues to gain momentum, with global impact. Millions of people are experiencing major life changes. If this resonates with you, you are not alone. People have been self-quarantining or socially isolating for various amounts of time. With the cancellation of planned trips and weddings, the closing of schools and colleges, and mandated work-from-home arrangements, it is easy to be discouraged, especially given that we aren't yet seeing the light at the end of the tunnel. While each person will respond differently to the challenges we are facing, fear and anxiety seem to be two feelings commonly cited during this difficult time.
While there is no perfect solution, there may be some helpful things you can do to feel more in control of your day-to-day emotions and general well-being. Different things work for different people, and there isn't any single, correct way of doing things, so I would recommend getting rid of "should do's" and expectations. Collectively, we need to cut ourselves some slack and realize that this is a process of trial and error. My hope is that we can feel a sense of togetherness and global solidarity despite physical isolation, understand how to continue living in this very unusual and weird time, and ultimately, find some peace among the chaos.

10 Tips for Being Happy & Healthy During COVID-19 Crisis
1. Social distancing and self-quarantine can be isolating and lonely, but social distancing does not mean we must socially isolate. Take this opportunity to use face time or the phone to catch up with friends and family. Set up virtual happy hours or dinner dates via Face Time or Zoom or try having a game night through Jack Box Games.
2. Focus on general wellness. There are many free apps right now for meditation, yoga, stretching, online exercise classes, and breathing techniques. Additionally, be sure to stay hydrated, get a good night's rest, and get some fresh air. In many areas, walking outside in areas where you can be 6 feet from other people is okay to do. Make a sound track of your favorite relaxing or pump-up music to go along with your stretching or work out routines.
3. Do those things you have been meaning to do for the last month, but always seem to put off. This is the perfect time to try out a new recipe, read a new book, catch up on your favorite tv show, organize your closet, teach yourself a new language (a little bit each day goes a long way), try out a new hobby or craft (there are apps for learning to draw, scrap-booking, etc.), play a new board game or do a new puzzle, or come up with something else fun and unexpected. Get creative!!
4. Be present. As someone who likes to plan ahead of time, living day to day has helped me to be more present in the now rather than worrying about the future. It has also helped me to focus on the enjoyable activities of day-to-day life rather than worrying about always being in some spectacular place or taking some awe-inspiring picture. This is a time to reset and find our way back to what is most important in our individual lives.
5. Reach out to others. It is easy to feel alone, but sending a text or card can make someone else's day. You could also consider making cards for people in nursing homes who can't currently see their families, donate blood if you're healthy and meet all requirements, foster an animal from a local shelter, or buy groceries for elderly neighbors. Additionally, having a sense of purpose can increase your happiness and help you to feel more fulfilled.
6. Recognize that the emotions you are feeling are valid & normal. AND talk about them. It is okay to grieve the loss of normalcy. It is also okay to not be okay, but please reach out and allow others to assist you while you're feeling this way. While it is certainly okay to feel this way, it can be helpful to list a few things each day that you are grateful for. Committing to the daily practice of writing down just a few things that we are grateful for helps to re-wire connections in the brain making it easier to choose happiness in times of distress.
7. Be productive. Regarding working from home, find a place at home you can work away from the spaces where you sleep or play. Try to find a spot with good lighting. De-clutter your space (and your mind). Eliminate distractions. Set a time during which you will focus on your work and stick to it. During this time, try to avoid checking news about COVID-19 and save all the social media and meme hunting as a reward for after you have finished your work for the day. It may be helpful to outline your goals and priorities for the day. An organized to-do list will keep you focused on the specific tasks at hand and checking items off provides a sense of accomplishment. If you have children, try incorporating their structure they may need.
8. Exercise. We all know this is easier said than done though. So choose to do things that fulfill your daily exercise needs. Use an indoor exercise bike, treadmill or elliptical, climb the stairs for 10-15 minutes, lift soup cans or use exercise bands.
9. Spend more time outdoors. Fresh air, scenic views, and a little vitamin D from the sun can make all the difference…but practice social distancing!
10. Fake it until you make it. It sounds silly, but the more you smile, even if it's fake, positively affects how you feel because it triggers something in the brain that makes you happier…AND LAUGH. Only second to loving, laughing is the easiest way to feel like everything is going to be okay.
Read Dr. Mackarey's "Health & Exercise Forum" every Monday in the Scranton Times-Tribune.
This article is not intended as a substitute for medical treatment. If you have questions related to your medical condition, please contact your family physician. For further inquires related to this topic email: drpmackarey@msn.com

Paul J. Mackarey PT, DHSc, OCS is a Doctor in Health Sciences specializing in orthopaedic and sports physical therapy. Dr. Mackarey is in private practice and is an associate professor of clinical medicine at Geisinger Commonwealth School of Medicine.