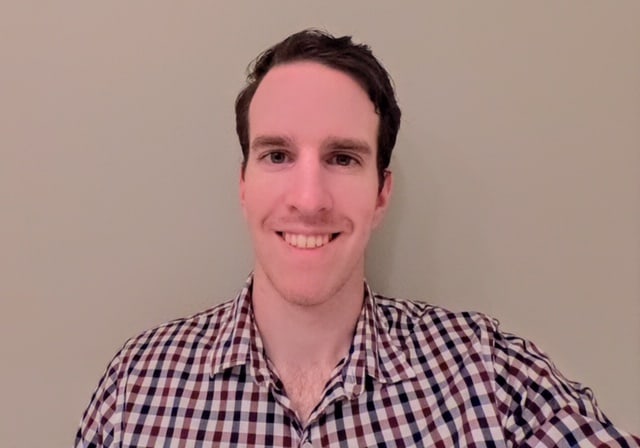 Matthew Miraglia – received his Doctor of Physical Therapy degree from Temple University in May of 2019 and an interned at Mackarey Physical Therapy. He grew up in Plains, PA and graduated from Coughlin High School in Wilkes-Barre. Prior to PT school, he received a bachelor of science in kinesiology from Temple University. Matthew plans to graduate with his doctoral degree in May and work in an outpatient physical therapy clinic in the Wilkes-Barre/Scranton Area.
Nearly one million total joint replacement surgeries are performed every year across the United States. A total hip arthroplasty (THA), or hip replacement, is considered to be one of the most successful of all the joint replaced in the body. Moreover, the procedure is considered to be one of the most successful orthopedic interventions of its generation. The procedure has been attempted since the late 19th century, with the modern prosthesis (replacement) seen today being designed in the 1960's. The modern prosthesis consists of a metal ball and stem, inserted into a plastic cup and secured with acrylic bone cement, technology borrowed from dentists. These mechanical components are referred to as the "low friction arthroplasty", as it reduces wear and tear of the hip joint. We are currently in the 6th decade of modern THA's and it is estimated that over 300,000 THA's are performed each year in the United States alone.
There are many different problems a person might have that may lead a person to undergo a total hip replacement but the most common is severe pain which contributes to loss of mobility and function. Some of the most common reasons for hip pain are: Osteoarthritis – a condition caused by the normal human aging process of joint degeneration; Traumatic Arthritis – when an accident or trauma accelerates the rate of degenerative arthritis; Rheumatoid Arthritis – an autoimmune disorder causing damage to joints throughout the body, including the hip; Hip Fractures – when a hip fracture includes damage to the hip joint; Avascular Necrosis - a condition in which the femoral head does not receive necessary blood supply causing the bone to breakdown; Childhood Hip Diseases – when children are born with certain hip problems, it can lead to early onset of joint damage. Overall, most implants are performed on patients between ages 50-80. However, if you are within this age group and have one of these conditions, this does not necessarily require a hip replacement. In most cases, hip replacements should be considered only after attempting more conservative treatment such as physical therapy, anti-inflammatory drugs, and walking supports or assistive devices in an effort to decrease pain, increase strength of the hip, and normalize daily functions. Hip replacements may be warranted if: conservative treatments have failed; hip pain limits everyday activities such as walking, bending, stair navigation, and sitting; hip pain is unrelenting even with rest; and stiffness that limits ability to move or lift the leg. If you suffer from these problems, you may consider having a conversation with your physician about potential risks and benefits of undergoing a total hip procedure and you may be referred to an orthopedic surgeon for an examination and consultation. The orthopedic surgeon may discuss potential surgical approaches that may be utilized. Anterior (from the front of the hip) and posterior (from the back of the hip) are the two most commonly utilized procedures when performing THA's. It is important to keep in mind that studies clearly demonstrate that those with significant pain, loss of motion, strength and function become very unhealthy overtime. Due to inactivity they often gain weight, develop high blood pressure and adult onset diabetes. With this in mind, a new hip might be a very wise decision to improve, not only hip function, but overall health.
Posterior Hip Replacement – the posterior approach has been the gold standard in hip replacement since the 1960's. Its success has been tested over time and is strongly supported in the literature. When using the posterior approach, the surgeon enters from the back of the hip, where the surgeon has a clearer view of the hip joint. In order to achieve this clear view of the hip, the surgeon must cut through various muscles big and small that are key in maintaining the stability of the hip joint and preventing dislocation. While the ease of surgery may be greater with the posterior approach, more soft tissue is compromised which may lead to a longer recovery time, and come with over a month of hip precautions that include no bending, lifting the leg past a certain point (a 90 degree right angle) and crossing legs.
Anterior Hip Replacement – when using an anterior surgical approach, the surgeon is able to work between the muscles in the front of the hip with minimal or no cutting of muscles, leading to a potentially quicker recovery, less pain after surgery, and decreased risk of dislocation, with few or no hip precautions. While the anterior approach is able to avoid disrupting muscles in the front of the hip, the surgeon has a more limited view of the hip joint during surgery and requires navigation through a bundle of nerves that innervate many of the muscles throughout the leg, therefore requiring a skillful and experienced surgeon who consistently performs the anterior approach.
Patients often ask, "Ok, so which one is better?". The answer to that question though, really has nothing to do with the approach, but has everything to do with the experience of the surgeon. A study from 2016 found that as long as a surgeon is experienced in the technique he/she will perform, there is no significant difference in outcomes between posterior and anterior approaches. Therefore, you should consult with your surgeon to discuss which approach is best for you based on your body type (thin vs heavy), your mental capacity (are willing and able to follow specific approach based precautions) and most importantly, your surgeons preference and experience with a particular approach (how many THA's and which approach do they perform each year?).
In summary, the purpose of this article is to provide a basic overview of the history of total hip replacements, who may need them and for what conditions, and differences in two of the most common surgical hip replacement approaches, anterior and posterior. In order to know what type of medical management is most appropriate for you, you should consult with an orthopedic and a physical therapist and undergo a comprehensive physical examination that will rule out other sources of pain, and provide you more definitive answers about what is causing you pain at your hip.
Visit your doctor regularly and listen to your body.
NEXT MONDAY – Read Dr. Paul J. Mackarey "Health & Exercise Forum!" Next Week: Read Hip Replacement Part 2
This article is not intended as a substitute for medical treatment. If you have questions related to your medical condition, please contact your family physician. For further inquires related to this topic email: drpmackarey@msn.com
Paul J. Mackarey PT, DHSc, OCS is a Doctor in Health Sciences specializing in orthopaedic and sports physical therapy. Dr. Mackarey is in private practice and is an associate professor of clinical medicine at Geisinger Commonwealth School of Medicine (formerly The Commonwealth Medical College).