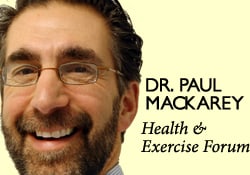 When computer technology was first applied to medicine, many were concerned that it would negatively impact the quality of patient-physician communication. While some may feel that technology has lead to more distant interaction, others feel that it has contributed to more informed, involved and empowered patients.

In a recent report released by the Joint Commission, it was determined that poor patient-clinician communication is responsible for approximately 70 percent of serious adverse health outcomes in hospitals. It may be fair to assume that this problem also occurs in outpatient and in home health services. Therefore, any opportunity to improve patient-clinician communications, including mobile apps, must be considered. The most effective apps should allow patients to securely list medical history and medications, as well as, quickly search for and access physicians, hospitals, clinics, first aid, and other health information. Other important features allow patients to be empowered through safe self management with texting, voice mail, and video communications. For those with chronic illnesses, some patient engagement apps will allow for direct communication between patients, health care navigators and other members of the health care team. Many physician groups and hospitals offer mobile apps for patient – physician communications with privacy protections.
Some tools improve engagement between physician and patient while others focus on research, tracking and logging to improve health and wellness. The suggestions below are considered to be some of the best for patients according to leaders in technological applications in medicine:

1.Apple Health App; GenieMD; CapzulePHP – are highly rated health record apps designed to help uses visualize and store their health records from multiple institutions along with data which can be added manually

2. My Medical App – The Personal Medical Record is a comprehensive medical record-keeping which works as a digital file cabinet. It securely organizes and safes appointments, medical records, lab results, medications and other essential medical data.

3. Epocrates; PEPID; UpToDate; Medscape – top medical reference apps
4. MySugr App – Blood Sugar Control, Glucose Tracker, Insulin Use and Carb Counter: This app created by people with diabetes to assists patients with diabetes often struggle to monitor their condition at home. This app provides a food database for patients to track their consumption and allows physicians to monitor any fluctuations. A free app is available for trial.
5. iCookbook Diabetic – Recipes, nutritional information and health articles for people with diabetes: a great app, created by dietary professionals, to provide healthy alternatives for cooking healthy. It provides various tools for meal planning and grocery shopping for the diabetic.
6. Lose it; Fooducate Nutrition Tracker- Apps for Weight-loss and nutrition are invaluable tools to promote weight control by helping to track meals, exercise, calories, and nutrition. It uses a built-in barcode scanner and menus from popular restaurants.
7. Blood Pressure Companion – A useful app for patients on the go to monitor their blood pressure and weight. It also provides lifetime data visualization and statistics with displays for medication correlations.
8. Apple Watch Series 4 with ECG and Atrial Fibrillation Features – this device, released in December of 2018 may be the most important technological devices for those with a history of cardiac problems, specifically atrial fibrillation. In fact, for those between the ages of 60 and 64 there is a 76 percent positive prediction value which significantly improves with older users.
9. Best Fitness Apps - MyFitnessPal; Headspace – are fitness apps which tract exercise and diet to best meet your goals. Fitness watches and wrist devices such as Apple Watch and Fitbit are also very useful.
10. Pocket First Aid & CPR – In addition to general first aid instructions, this app also shares the American Heart Association's guidelines on CPR. It offers high-quality videos and illustrations to assist those in need.
10. iCalcRisk– Cardiac Risk Tracker: Calculates cardiac risk to promote healthier choices. Physicians can use the visualizations to assess the patient's ability to manage their cholesterol, blood pressure, and lowering their risk of heart attack.
SOURCES: Modern Medicine Network; American Heart Association
This article is not intended as a substitute for medical treatment. If you have questions related to your medical condition, please contact your family physician. For further inquires related to this topic email: drpmackarey@msn.com
Paul J. Mackarey PT, DHSc, OCS is a Doctor in Health Sciences specializing in orthopaedic and sports physical therapy. Dr. Mackarey is in private practice and is an associate professor of clinical medicine at GCSOM.