Especially in light of a recent spike (nine in one week) in overdose deaths in Lackawanna County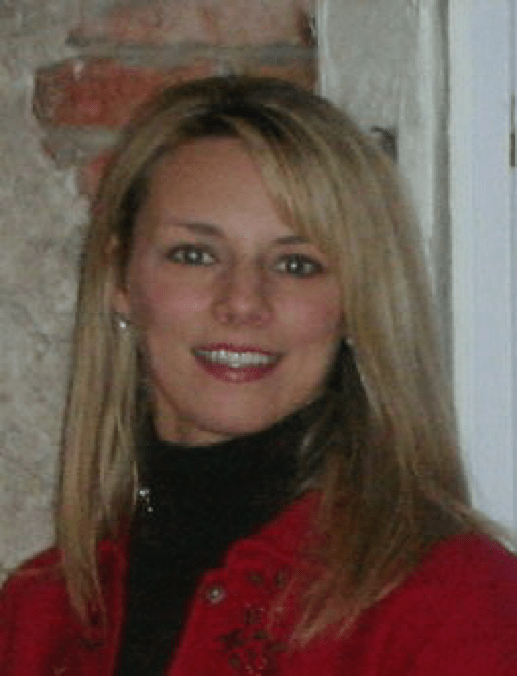 Guest Columnist: Dr. Gretchen Welby, PharmD, MHA
Dr. Welby received undergraduate degrees from Keystone College and Philadelphia College of Pharmacy and Science. She received a Master's Degree in Health Administration from the University of Scranton and a Doctor of Pharmacy degree from Temple University. She currently teaches at Marywood University as an Assistant Clinical Professor for the physician assistant program.

The Crisis
We are all aware of the opioid crisis facing our community, state, and nation today. In fact, nine people in Lackawanna County died in one week in December of 2018. According to the Center for Disease control (CDC), drug overdose deaths in the US for the year 2017 exceeded 72,000. Pennsylvania has one of the highest overdose rates in the country at 37.9 per 100,000. The percentage change in drug overdose deaths in Pennsylvania from 2015-2016 was a staggering 44.1%. The issue of drug overdose continues to be one that plagues our state.
One bright spot in this horrific crisis is Naloxone because of its potential to save lives. Also known by the brand name, Narcan,R it is a opioid antagonist (antidote) used to counteract the effects of an opioid overdose. In some states, like Pennsylvania and Connecticut, State Troopers report saving hundreds of lives, from ages 14 to 83.
Opioids are a category of drugs that are indicated for pain management. Prescription opioids are designated by the federal government through the Food and Drug Administration (FDA) according to their level of addiction potential. Drugs such as heroin are Schedule I agents indicating an extremely high level of abuse potential and no valuable medical purpose. Opioids such as oxycodone, fentanyl, and hydromorphone are Schedule II agents with a very high potential for abuse but with a recognized place in therapy to manage pain.
All opioid agents interact with opioid receptors in multiple locations throughout the body to produce effect. Opioid receptors are particularly concentrated in the brain where they influence pain relief. Other responses to opioids that are mitigated via brain opioid receptors include euphoria, sedation, nausea, and decreased respiratory rate.
Fatal overdose situations arise when an excessive amount of opioid is used which significantly interacts with the opioid receptors. The leading cause of opioid overdose death is respiratory arrest. The CDC lists these four risk factors for prescription opioid overdose; 1. Obtaining overlapping prescriptions from multiple providers and pharmacies. 2. Having mental illness or a history of alcohol or other substance abuse. 3. Taking high daily dosages of prescription opioid pain relievers. 4. Living in rural areas and having low income. Risk factors associated with illicit (obtained through illegal means, diverted, or heroin) opioid overdose include; coexisting drug use (in combination with amphetamines, alcohol, cocaine), prior abstinence or reduced use, and smoking.
Naloxone
Federal, state, and local governments have increased awareness of the opioid epidemic. Legislation has focused on altering opioid prescribing practices and increasing funding for education and addiction treatment. Another tool used in the efforts to prevent death from opioid overdose is naloxone. Naloxone is a drug that acts to block opioid receptors and prevent opioids from interacting with them to produce their characteristic effects. It is a drug free from side effects. It is safe to use for anyone. It is given in overdose situations to reverse the effects of opioids. The state of Pennsylvania has a provision to allow anyone to obtain naloxone from the pharmacy. Standing Order DOH -002-2018 is known as the "Naloxone Prescription for Overdose Prevention" act. This legislation was implemented in 2015 by Governor Tom Wolfe. The prescription order is signed by the current Physician General of Pennsylvania, Dr. Rachel Levine. This standing order may be used by as a prescription to obtain naloxone from a pharmacy if a person is unable to obtain a naloxone prescription from their provider.
Naloxone can be used for all types of opioid overdose. It can be administered via injection or through a nasal spray. It must be administered immediately upon recognition of an overdose situation. It is a short-acting agent. The effects of the opioid may outlast the effect of naloxone therefore it is vital that the patient receives medical attention after the dose of naloxone. It is recommended that all who obtain naloxone go through a training session to know how to use it effectively. Getnaloxonenow.org is a free site for naloxone training.
The opioid epidemic continues to afflict our communities. Work is being done to combat the issue and provide help to those addicted. Despite these efforts, deaths from opioid overdose continue to increase. Naloxone is a drug that can save lives. Through the PA Standing Order for Naloxone, access to this drug is available throughout the state. Ask your pharmacist or provider about obtaining naloxone.
FOR MORE INFO ABOUT NALOXONE ADDICTION SERVICES:
www.getnaloxonenow.org
www.drugabuse.gov
www.ddap.pa.gov/overdose/pages/Naloxone_Reversal.aspx
www.pa.gov/guides/opioid-epidemic/
Read Dr. Mackarey's Health & Exercise Forum – every Monday. This article is not intended as a substitute for medical treatment. If you have questions related to your medical condition, please contact your family physician. For further inquires related to this topic email: drpmackarey@msn.com
Paul J. Mackarey PT, DHSc, OCS is a Doctor in Health Sciences specializing in orthopaedic and sports physical therapy. Dr. Mackarey is in private practice and is an associate professor of clinical medicine at GCSOM.