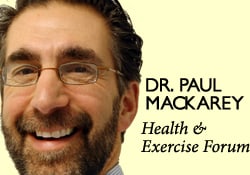 November is National Hospice Month. It would be very unusual to find a person whose life has not been affected by someone with a terminal illness or has not benefited the invaluable services of a hospice. Moreover, for those incredibly dedicated people who care for someone in the later stages of life, Part II will offer important tips that may keep you mentally and physically healthy while you do God's work. Part III will discuss the bereavement component to hospice services.
What is Hospice?
The word hospice is derived from the word hospitality and referred to a place of shelter for weary or ill travelers to rest from a long journey during the middle ages. The first modern hospice, St. Christopher's Hospice, was founded in England in 1967.
Hospice care is a unique concept of health care serving the patient and family with a terminal illness. Most hospice care is provided at home or where the patient calls home, such as a
long term care or assisted living facility. While the goals are to alleviate symptoms and improve quality of life, hospice is most appropriate when there is a life expectancy of six months or less. Typically, hospice begins when curative treatments are no longer effective or a patient decides to discontinue them.
This end of life care is comprehensive and holistic addressing: medical, physical, emotional and spiritual needs of the patient and family. It must be emphasized that those who decide to receive hospice care are NOT GIVING UP! In fact, it might be better said that they are making a conscious decision to take control of their life. With the help of trusted medical professionals, they have decided to focus their energy on time spent in the peace and comfort of familiar surroundings and in the company of the friends and family who make their lives meaningful. They have courageously chosen life over death!
Having been through countless diagnostic tests and aggressive treatments, hospice patients are typically not new to the medical process. Many of these treatments such as
chemotherapy and radiation may have had a negative effect on their quality of life. Long hospital stays, missed family events and vacations, and lost time with loved ones, significantly impacts the conscious decision to participate in hospice. This decision is further reinforced when the treatment has not successfully impacted the disease.
Choosing a Hospice
When the time is right, hospices provide invaluable support and care for the patient and family in need. The decision to participate in hospice care can be difficult, however, once made; selecting the best hospice agency can be equally challenging and overwhelming.
To assist in this difficult decision, The National Hospice and Palliative Care Organization (NHPCO) has released a new, free worksheet that walks individuals through questions to guide the process of finding the best hospice for their unique needs.
With multiple hospices serving some communities, it can seem challenging to select one. Certainly, asking your family physician and calling local hospices to gather information is a good start to find the one that best meets the needs of you and your family.
Caring Connections, a program of NHPCO, has developed a worksheet "Choosing a Quality Hospice," that provides suggested questions to ask a hospice when you contact them.
Is the hospice Medicare certified?
When was the last state or federal survey of the program?
Is the hospice a member of NHPCO and its Quality Partners Initiative?
What extra services does the hospice provide?
What services do volunteers offer?
What options are available if a person needs in-patient care in a facility?
Are medical professionals board-certified in hospice care?
Once a hospice has been chosen, other important questions can be answered with the help of the agency. For example, a decision must be made when to begin hospice care. Also, if you are not ready to begin hospice, what alternatives are available in order to receive support and palliative care. A quality hospice agency, with a team of highly trained and specialized medical professionals, is best equipped to do this and more. No one is better trained to provide comprehensive care and assistance to people who need expert pain and symptom management, as well as support for family members caring for a loved one with a life-limiting disease trying to continue to live as fully as possible for as long as possible.
Download the free Choosing a Quality Hospice worksheet from Caring Connections.
To find out which hospices serve your community, call NHPCO's HelpLine at 1-800-658-8898 or visit www.caringinfo.org/findahospice.
Medical Contributor: Ralph DeMario, MD, CMO, Hospice of the Sacred Heart
Read Dr. Mackarey's Health & Exercise Forum – Every Monday- Next week read Hospice Care Part II. This article is not intended as a substitute for medical treatment. If you have questions related to your medical condition, please contact your family physician. For further inquires related to this topic email: drpmackarey@msn.com
Paul J. Mackarey PT, DHSc, OCS is a Doctor  in Health Sciences specializing in orthopaedic and sports physical therapy. Dr. Mackarey is in private practice and is an affiliate faculty member at the University of  Scranton, PT Dept.